National Register Governance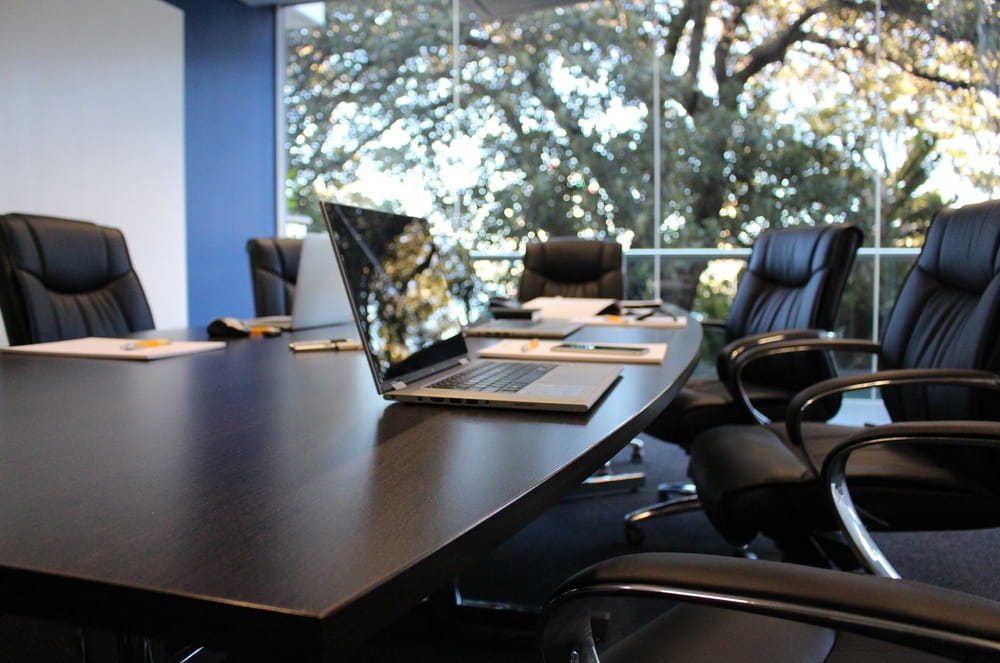 The Breast Cancer Foundation National Register is governed and guided by two professional bodies
The Breast Cancer NZ Register Trust Board of Trustees
The Clinical Advisory Group
Members, who are all leaders in their respective fields, are wholly dedicated to achieving the Trust's vision to improve outcomes and standards of care for New Zealand breast cancer patients by maximizing the utility of the National Register. They dedicate their time and expertise voluntarily, and the Breast Cancer Foundation National Register owes its continuing existence to the commitment of these hard-working individuals.
The Members operate under the guiding principles of the Trust purpose, the Privacy Act 1993 and the Treaty of Waitangi.
Breast Cancer NZ Register Trust Board of Trustees
The Breast Cancer Foundation National Register is governed and guided by two professional bodies
The Breast Cancer NZ Register Trust Board of Trustees
The Clinical Advisory Group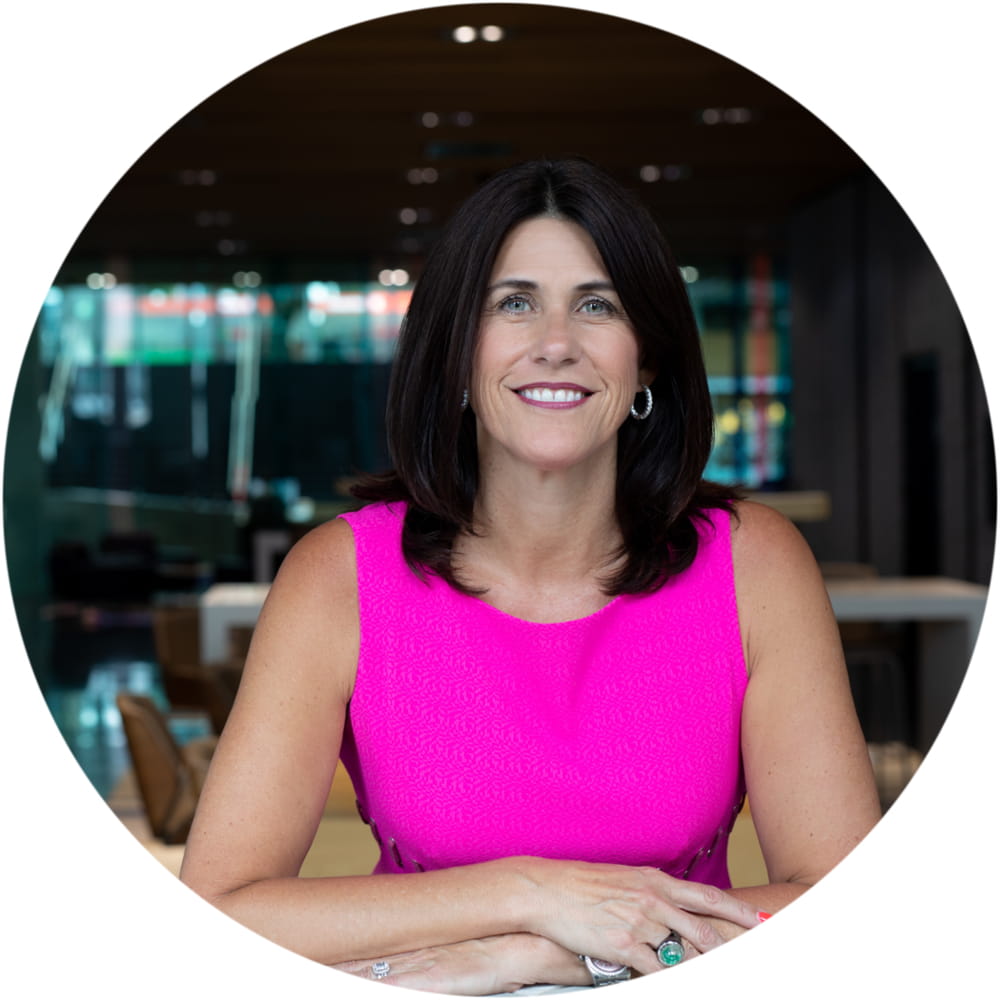 Justine Smyth: Chair
Justine Smyth is a professional company director. Her current directorships include chair of Spark, director of Auckland International Airport and chair of Breast Cancer Foundation NZ.
Justine is also owner and executive director of a clothing manufacture and wholesale business. Her background includes the roles of group finance director of Lion Nathan Ltd and partner at Deloitte.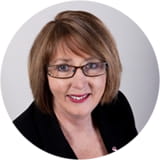 Patricia Wright
Patricia Wright has more than 20 years of charitable experience, and is currently a trustee of the Starship Foundation and vice-chair of Breast Cancer Foundation NZ. She is also the chair of Vivid Solutions, a for-profit company providing organisational connectivity on a secure network to the Ministry of Health and the District Health Boards, and other related organisations.
Patricia was the first executive director of the Starship Foundation, a position she held for nine years.
Patricia has been a board member of The New Zealand TelePaediatric Society, vice-chair of the Friends of Starship, trustee of the Fundraising Institute of New Zealand, The Children's Promise (a global millennium appeal), and committee member of the first TV3 Telethon.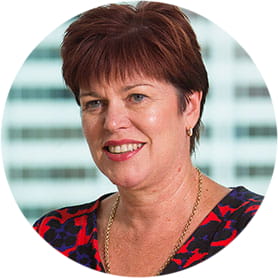 Joanne McCrae
Joanne is a senior partner with Deloitte with more than 20 years' experience in corporate tax advisory. She is currently responsible for Deloitte's trans-Tasman tax desk and leads the NZ Global Employer Services practice. She has experience advising both large multinational corporations and owner-managed businesses in all areas of taxation.
Joanne is currently a trustee and advisory board member of NZ Global Women and on the board of the G.I.F.T. Centre, which runs residential and pastoral care for intellectually disabled adults. She has also been a past chair of Lifeline New Zealand. Joanne is vice-chair of Breast Cancer Foundation NZ.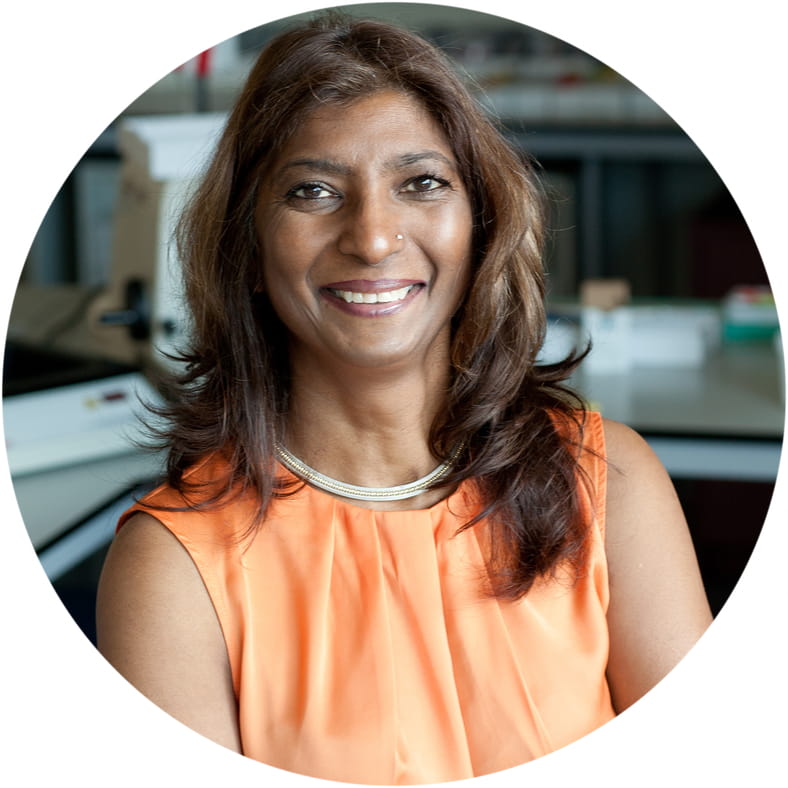 Reena Ramasaroop
Reena is a specialist histocytopathologist at the Waitemata DHB. Reena graduated from the University of Natal Medical School as a Fellow of the College of Pathologists (South Africa). In 1996 she immigrated to New Zealand and, since her arrival, has been an intrinsic part of the New Zealand breast cancer specialist medical field.
Reena has contributed to the BreastScreen Advisory Group, Auckland Breast Cancer Study Group, Breast Screen Limited (Auckland Central) and the NZ Society of Cytology. In 2013 she was appointed a member of the NZ Order of Merit in recognition of her services as a histocytopathologist. Reena is chair of the Medical Advisory Committee for Breast Cancer Foundation NZ.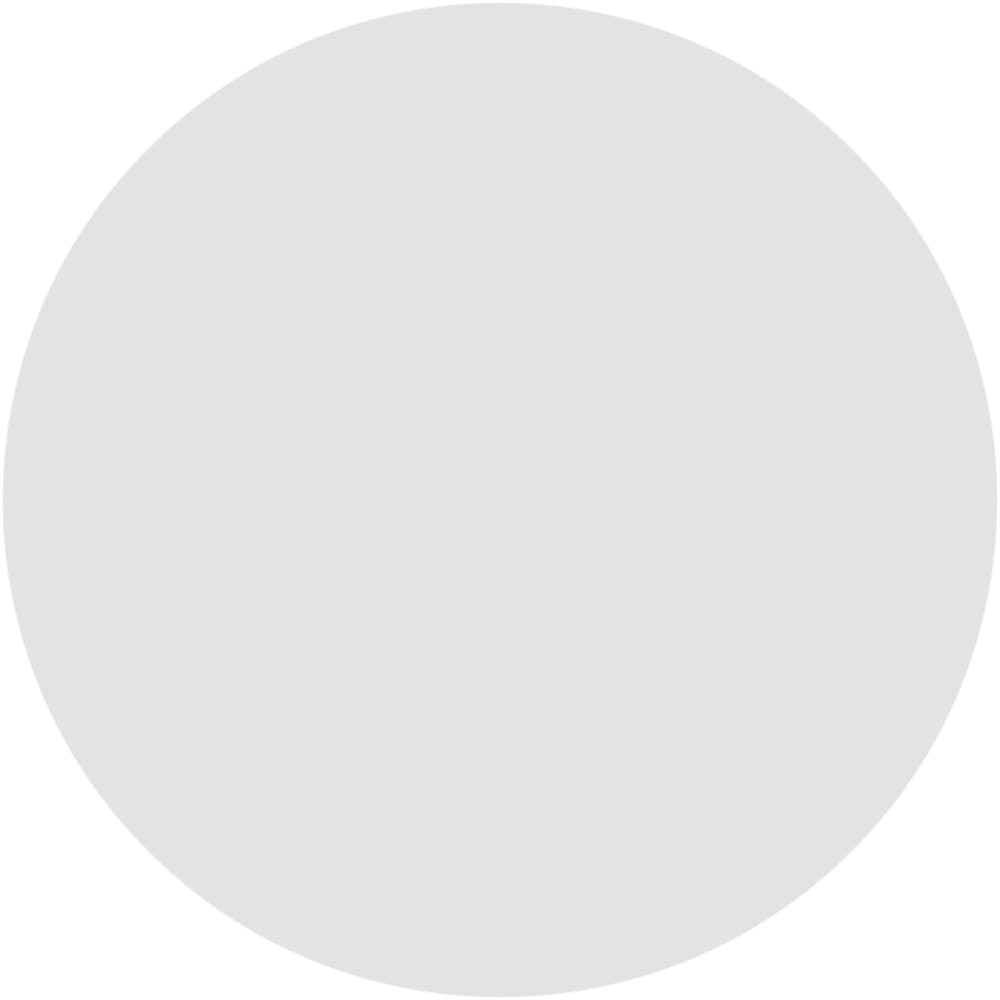 Gavin Harris
Gavin Harris is a specialist pathologist at Canterbury DHB, and the chair of the Clinical Advisory Group (CAG) for Breast Cancer Foundation NZ. As chair of the CAG, Gavin represents the CAG as a trustee on the Breast Cancer National Register Trust Board.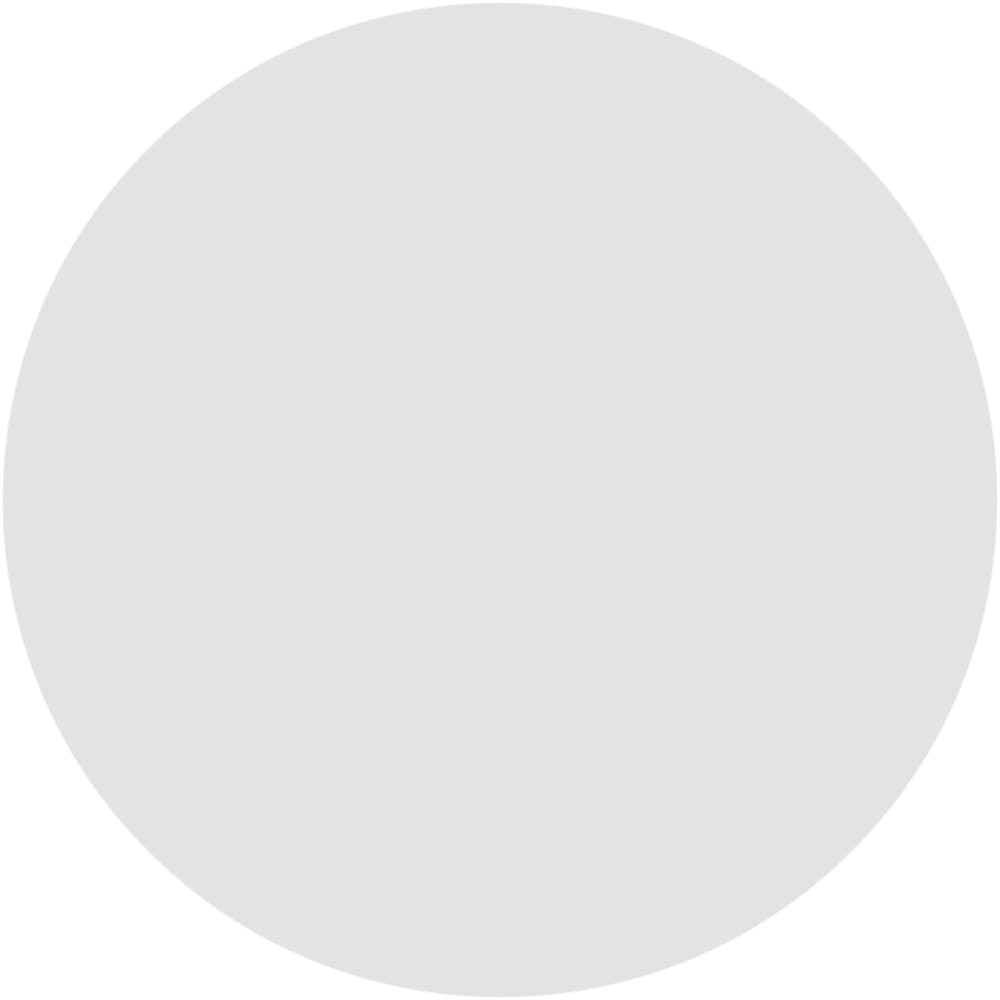 Dr Alison Foster
Alison works as a breast physician at Wellington Hospital and is a GP in Seatoun, Wellington. She co-chairs the weekly CCDHB Breast Multidisciplinary Meeting, and is a member of the Wellington Regional Breast Cancer Study Group.
Alison has been a member of the CAG since May 2017, where she is the deputy chair and Wellington representative. She has also represented the CAG in the HRC/BCF Research Partnership since 2018. As deputy chair of the CAG, Alison represents the CAG as a trustee on the Breast Cancer National Register Trust Board.
Alison particularly enjoys the multidisciplinary nature of her work, and liaises with the primary care community regarding updates in breast cancer.
Clinical Advisory Group (CAG)
The BCF National Register Clinical Advisory Group Includes representatives from the following specialties:
Breast surgery
Breast pathology
Breast physician
Scientific representative
Medical oncology
Epidemiology
Consumer representative
Pasifika representative
M

āori representative

Funding representative

Data managers
Breast surgery: Dr Ian Campbell
Associate Professor Ian Campbell is a surgeon at Waikato Hospital who has specialised in the treatment of breast cancer since 1989. He has been involved with more than 30 international clinical trials, leading several of these for Australia and NZ. He has co-supervised Sanjeewa Seneviratne for his PhD thesis on breast cancer outcomes for Waikato women based on the Waikato Breast Cancer Register. He has also been a co-investigator on numerous studies from the Breast Surgeons of Australia and NZ (Breast SurgANZ) Quality Audit. He has actively contributed to the Australia and NZ Breast Cancer Trials Group through trial work and on their Scientific Advisory Committee since 1992.
He has been the elected New Zealand director on the ANZBCTG Board from 2001-2014. He was chair of the NZ Management of Early Breast Cancer Guidelines Group from 2007-2009, overseeing the development and publication of these guidelines. He is currently chairing the NZ Breast Cancer Working Group charged with developing NZ standards of care for breast cancer. He has been the New Zealand representative on the Royal Australasian College of Surgeons Breast Section from 2002-2011 and a founding member of the Executive of Breast SurgANZ and their audit subcommittee.
Breast surgery: Jenny Wagener
After Jenny finished her general surgical training in 2005, she trained in paediatric surgery at Starship Hospital. She then spent six years working in Tanzania in the field of general surgery, with a special interest in thyroid and prostate surgery and surgical education. During this time she also worked as a locum working in surgery throughout rural Australia. Upon returning to New Zealand she did post-fellowship training in breast surgery at North Shore Hospital, Auckland. Today, Jenny works at Middlemore Hospital where she manages a wide range of acute and elective general surgical conditions including trauma, hernia and gallbladder surgery. Her main interest is breast and thyroid surgery. Jenny is also a member of Breast Surgeons of Australia and New Zealand.
Breast pathology: Dr Gavin Harris
Dr Gavin Harris is a specialist pathologist at Canterbury DHB and the chair of the Clinical Advisory Group for Breast Cancer Foundation NZ. As the chair of the CAG, Gavin is also a trustee on the Breast Cancer National Register Trust Board.
B

reast physician: Dr Alison Foster
As deputy chair of the Clinical Advisory Group (CAG) for Breast Cancer Foundation NZ, Dr Alison Foster represents the CAG as a trustee on the Breast Cancer National Register Trust Board (See her trustee profile above).
Scientific representative: Dr Annette Lasham
Annette is a senior research fellow in the Department of Molecular Medicine and Pathology at the University of Auckland. She obtained her PhD at the University of Cambridge and then came to New Zealand to work at the country's first biotechnology company, Genesis R&D. In 2009 she returned to academia to work at the University of Auckland.
Annette works in the fast-paced field of cancer genomics, with clinicians, data scientists and statisticians, using genomic, systems biology and bioinformatic methods to better understand breast cancer. Her work is predominantly aimed towards identifying new biomarkers and new drug targets for breast cancer. She is also a member of the CellBank Australia Scientific Advisory Board.
Medical oncology: Dr Abbey Wrigley
Dr Abbey Wrigley is a medical oncologist working at Northland DHB and Canopy Cancer Care with a special interest in the treatment of breast cancers. Abbey completed her advanced training in oncology at Auckland City Hospital and a Masters of Medical Science with first degree honours through the University of Auckland. Abbey has also published research using National Register data measuring the rates of contralateral breast cancer in our New Zealand population, and documenting the use of prophylactic mastectomy surgery. This is an ongoing research project undertaken with the oversight and assistance of Dr David Porter, medical oncologist at Auckland Hospital.
Epidemiology: Dr Ross Lawrenson
Dr Ross Lawrenson is a professor of population health at the University of Waikato, and has the roles of Medical Research &Strategy and Funding at Waikato District Health Board. He is a board member of Rural General Practitioner Network and Pharmac.
Ross was originally a general practitioner in Wairoa before moving to the Waikato where he trained as a public health physician. From 2005 he worked for the University of Auckland before joining the University of Waikato in 2016. His research has been on improving health care outcomes through primary care. He has published more than 150 papers, focusing on research in diabetes, cardiovascular disease and cancer.
Radiology: Dr Monica Saini
Monica is the lead radiologist at Hutt Valley DHB and the medical advisor for Volpara Health Technologies where she implements hands-on expertise in research and product development. Monica completed her radiology training in the U.S. at the University of Wisconsin and an additional fellowship in women's imaging from the University of Washington. She has over 10 years of patient care experience and was the chairman of the cancer committee and chief of breast imaging at Santa Fe Imaging / Christus St Vincent Hospital in the southwestern US from 2008 to 2016. In 2015, she became a medical advisor for GE Healthcare and consultant for ProScan Imaging, as well as research advisor for World Care Clinical. By 2016, she was appointed medical director of Automated Breast Ultrasound Systems, GE Healthcare. Globally, she worked on early detection of breast cancer, breast cancer research, and international physician education for breast imaging technologies. Monica and her family relocated to New Zealand in 2017.
Consumer representative: Robin Houlker
Robin Houlker is a project manager, people connector, facilitator and coach. She is an experienced advocate for leadership, youth and education.
Pasifika representative: Position to be filled
Māori representative: Tiria Stewart
Tiria Stewart is a mother, registered nurse, breast cancer survivor and Māori who affiliates with Nga Puhi, Hokianga in Waima/ Northland and Ngati Porou, Tokomaru Bay, East Coast of Gisborne. Tiria has worked as a registered nurse since 1998 and since 2017 has worked in the Breast and Cervical Screening Programme at St Georges Hospital, Christchurch as a promoter and smear taker for our priority women. Tiria has been involved in community work for over 10 years and provides a voice for all New Zealand women with a strong focus on representing our Maori women.
Funding representative (BCFNZ): Evangelia Henderson
Evangelia Henderson is the chief executive of Breast Cancer Foundation NZ.
She leads the Breast Cancer Foundation NZ operations and revenue generating initiatives.Through fundraising and mobilising wide supporter networks, the foundation enables the ongoing funding of medical research, support and development; services and programmes for public education and awareness; and advocacy and community outreach programme delivery for women with breast cancer.
Data manager: Kelley Barrett
Kelley Barrett manages the Breast Cancer Foundation National Register - Wellington Region.
Data manager: Monika Walia
Monika Walia manages the Breast Cancer Foundation National Register - Northern Region.