What is the Breast Cancer Foundation National Register?
The National Register is a confidential computerised database that follows patients in New Zealand who are diagnosed with breast cancer. The National Register includes detailed information on the patient's diagnosis, treatment and outcomes.
Who is included in the National Register?
Patients with a new diagnosis of invasive breast cancer and DCIS (ductal carcinoma in situ – a pre-invasive cancer) have been included since the inception dates of the National Register. See the eligibility criteria for patients here.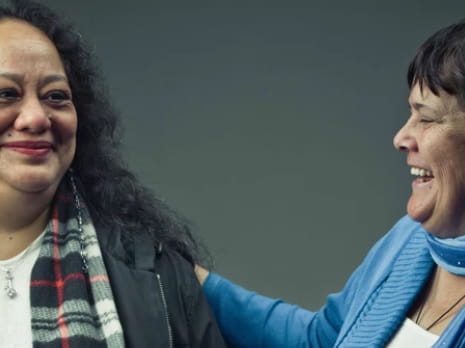 Why does New Zealand need a national breast cancer patient register?
New Zealand needs a national breast cancer patient register because breast cancer is a significant health issue for New Zealand women. It is the leading cause of cancer deaths for women. Māori women are almost 50% more likely to die from their cancer than non-Māori and all New Zealand women have a higher death rate from breast cancer when compared to other countries such as Canada, the United States and Australia. Alarmingly, New Zealand's breast cancer death rate is 20% higher than Australia's.
What is the purpose of a breast cancer register?
Data from the National Register has been used for research like clinical studies and data analysis, which has led to a steady improvement in breast cancer management. For example, the information tells us how well patients do on different treatments and what treatments are most successful. Audit and analysis of National Register data has allowed us to identify inequalities in patient care and outcomes. We are now working to ensure that all breast cancer patients, regardless of ethnicity or geographic location, will receive the same high standard of care and advances in treatment.
How long has the National Register been operating?
National Register has collected patient data dating back to 2000. It originally operated as four separate regional registers, which were consolidated into one national register in 2017. For more information see history.
How is the data collected?
The data is collected directly from hospitals and healthcare professionals by authorised data managers. Participation is voluntary and patients have the right to opt out, however more than 99% of patients currently choose to be involved. Each year data managers contact the patient's GP for follow-up data to monitor how patient following their breast cancer diagnosis.
How do I know my information is stored securely?
The National Register operates in compliance to The Privacy Act 1993 and the Health and Disability Ethics Committee (HDEC) approval. It is stored securely on the Ministry of Health IT platform with other similar clinical registers. Data is key-coded or uploaded by authorised National Register data managers only, who are bound by their employment contract to maintain confidentiality. Requests for data are subject to an ethics approval process. Both released data and data reported in presentations and publications are always de-identified - that is, no information by which a patient can be identified will be released or published.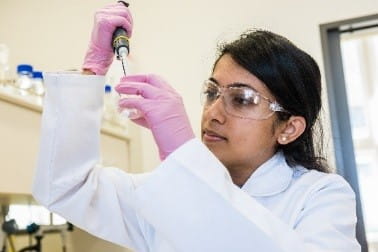 Clinicians and scientific researchers can request data here. All applications for National Register data that require individual ethical approval, data linkage, are multi-regional or national, or are for non-audit purposes are reviewed by the Clinical Advisory Group (CAG) for the Breast Cancer Foundation National Register. Only de-identified data is released following approval from the CAG.
Patients have the right to request access their own patient information or request that the information held about them be corrected. All information held in the National Register is collected from other sources e.g. your GP, hospital and other health care professionals. Patients can request the original source information by contacting their GP, hospital or health care professional.. Patients can also contact the National Register 0800 005 849 or admin@breastcancerregister.org.nz to request access to their patient information held on the National Register. In this case your record details will be provided to you via your GP or other nominated breast cancer specialist within 10 working days.